(Rain season: December/January until May/June)
Tour in brief:
You'll get to know the culture of the Ticuna and enjoy the nature of the Reserva Natural Tucuchira with walking tours, watching pink river dolphins and a lot more – Accommodation in bed with mosquito net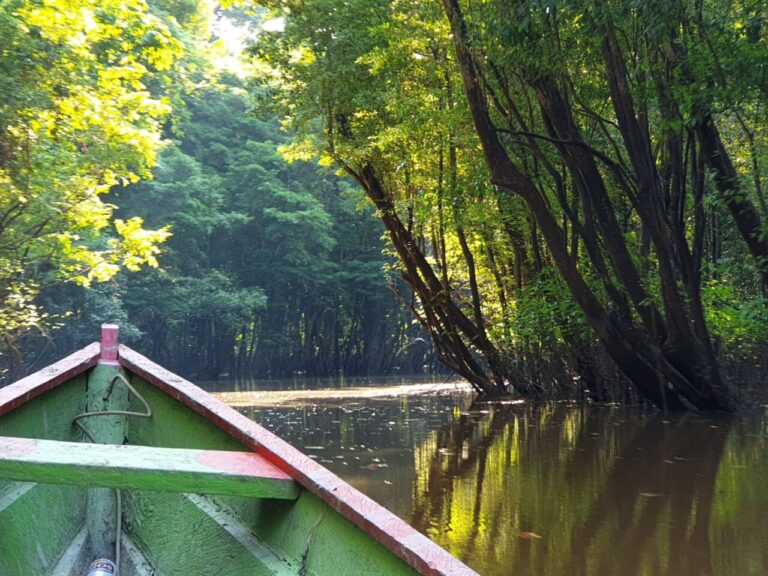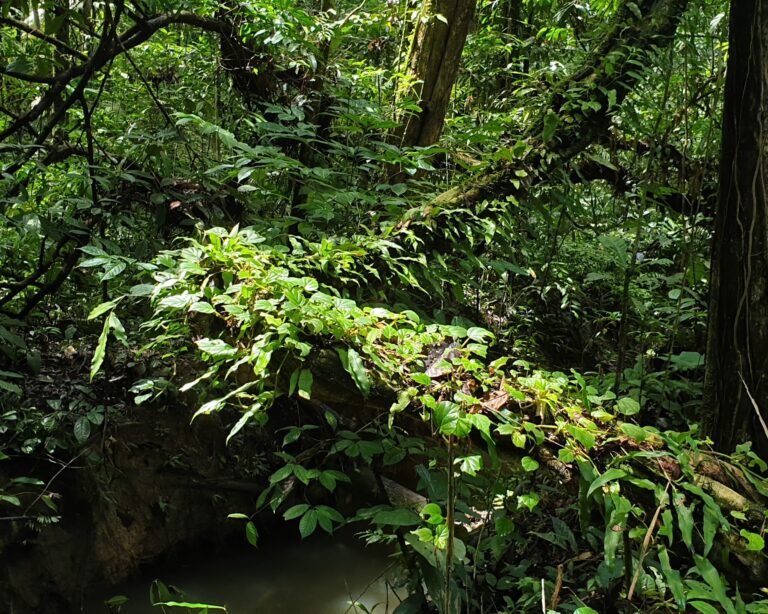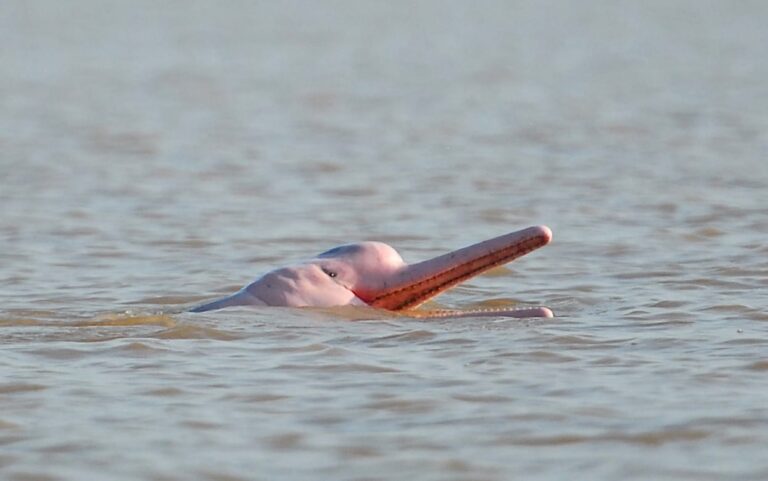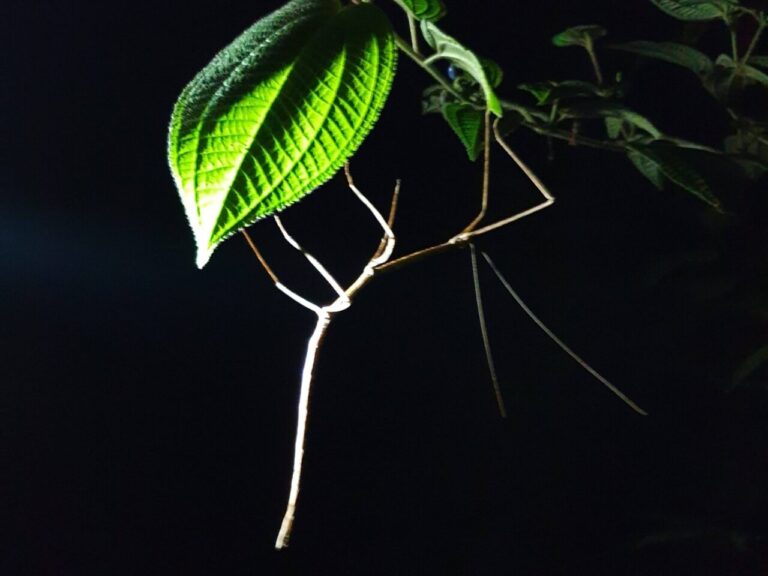 Day 1 – Arrival and entrance in the Reserva Natural Tucuchira
Reception at the airport or the place of arrival 

Transfer fluvial in public boat to the Reserva Natural Tucuchira

Arrival and installation at the Reserva Natural Tucuchira


Information about the plan 

Lunch at Tucuchira

Exploring the area around the Reserva
Dinner
Nocturnal walking tour
Day 2 – Canoeing in floodable jungle and walking tour
08:00 a.m. Breakfast

Explore the inundated rainforest by typical canoe with chances to see sloths in their natural habitat (only rain season)
Lunch
Rest in hammock
Walking tour in the rainforest, aprox. 3 hours
Dinner

Nocturnal canoe tour (only rain season)
Day 3 – Visiting a native community and watching river dolphins
08:00 a.m. Breakfast in Tucuchira

Visiting a native community
Exploring the community
Handcraft workshop
Natural temporal tattoos
12:30 p.m. Lunch at the native community
Painting with natural colours  in a fabric called Yanchama
02:30 p.m. Departure to watch pink river dolphins at the Amazon river
Watching the pink dolphins
Sunset at the Amazon (depending on weather)
Return to the Reserva
Dinner
Story night of the native guides
Day 4 – Departure from the Reserva Natural Tucuchira
06:30 a.m. Breakfast

07:00 a.m. Departure from the Reserva Natural Tucuchira
08:00 a.m. Transfer fluvial in public boat to Leticia
END OF THE TOUR
Accommodation in bed with mosquito net in Tucuchira (3 nights) with breakfast, lunch and dinner
Activities described in the tour
Drinking water
Personal guide (speaks Spanish)
Loan of rubber boots (let us know your size)
Loan of rain capes
Pick up at the airport or hotel
All fluvial transports in public boat (from and to Leticia, last boat leaves at 1:30 p.m., until 3:00 p.m. transport in private boat possible with different cost)
Medical assistance insurance
The tour does NOT include:
Translator (it's possible to organise tours with translator in English)
Tourism tax ($ 35.000 COP at the airport of Leticia)
Personal shopping
Airline tickets
Activities and nutrition not described in the plan
This plan is subject to changes without prior notice during its execution due to weather factors.
This plan is flexible and changes can be made in agreement between visitors and guides.
All activities are voluntary and done at your own risk.

To carry out the activities, the physiology of the visitor's effort will be taken into account.
| | | | | | | |
| --- | --- | --- | --- | --- | --- | --- |
| Group of | 1 person | 2 persons | 3 – 4 persons | 5 – 6 persons | 7 persons | 8 persons and more  |
| Price per person [COP] | 1.980.000 | 1.430.000 | 1.210.000 | 1.100.000 | 990.000 | 935.000 |
Payment:
50% before arriving to confirm the tour on a bank account or via PayPal
50 % cash payment arriving at the Reserva Natural Tucuchira (we can only receive cash payment at the Reserva Natural Tucuchira)